Want to show your computer to the big screen at the meeting, but the desktop line is so complicated that you can't start? Or do you travel a lot and want to watch the contents of your phone on the big screen?
If these questions are familiar, you need to have a wireless display adpter. Allows you to cast your phone, laptop or desktop computer onto a large screen.
Wireless Display Adapter
A wireless display adapter is a small, portable device that you can use to connect your computer to a TV or monitor. You can use it to mirror the screen of your laptop or desktop computer on the TV or monitor of your choice. It's often used in meetings or presentations, but it can also be useful for home entertainment and education.
Wireless Display Technology
Wireless display technology is an innovation that allows you to project photos, videos, or website content onto a TV or projection screen. This is a perfect alternative to using a wired connection such as a MHL cable.
What Is The Function Of The Wireless Display Adapter? In The Family.
The main purpose is to solve the problem that the mobile phone can't be displayed on the HDTV, or the TV function is single, and make up for the defect of TV / projection / set-top box.
With wireless display adapter, You can watch movies, play games, share photos and videos with your family, and play downloaded videos and audio on your phone at parties.
What Is The Function Of The Wireless Display Adapter? In The Meeting Room.
It solves the problems of traditional cable HDMI, such as distance limitation, wire loss, interface mismatch and so on.
With wireless display adapter, you can easily share presentation decks, reports, or anything on your phone, wireless display adapter with your colleagues or customers to a projection screen or TV.
How To Use It?
Take the ProScreenCast SC01 wireless display adapter as an example:
1、Connect the TV, connect the TV with the HDMI HD cable of the projector, connect the USB power cable, and switch the TV signal source.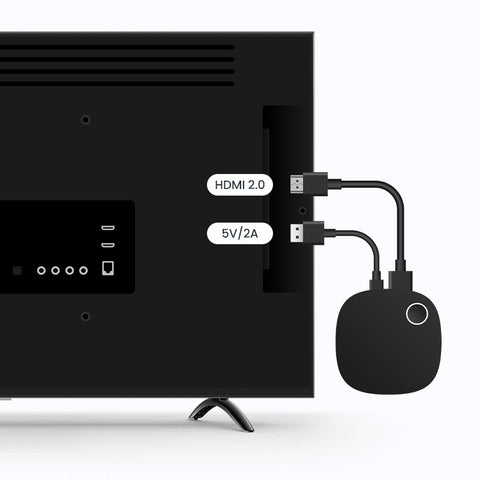 2、Connect to the mobile phone, take the IOS system as an example:
The first step is to find and connect the ProScreenCast device in the wireless network, device name: ProScreenCast-XXXXXX, default password: 12345678.
The second step is to turn on the screen through the drop-down menu of the phone.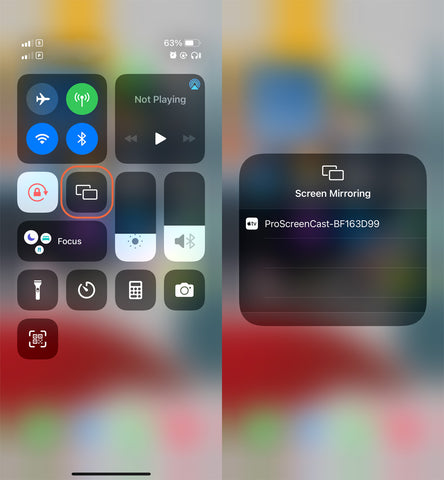 3、Finally, you can enjoy the mobile phone content playing on the big screen.